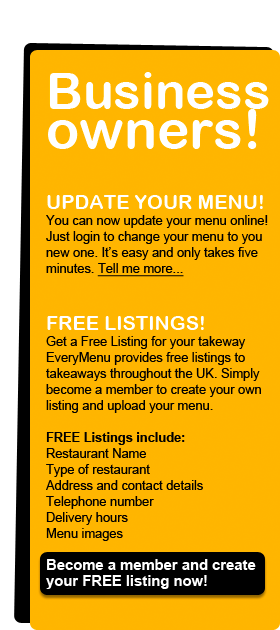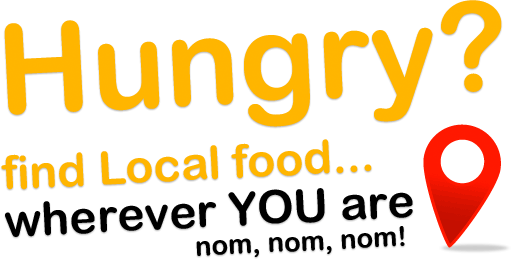 Takeaway and restuarant menus and contact information
Takeaway menus online at EveryMenu
EveryMenu is an extensive directory of takeaway menus online. Our aim is to list menus and contact details of all takeaways online. As well as hosting takeaway menus we also list a host of fast food delivery services so you can find your favourite and get it delivered with ease.
To find the most popular takeaway menus online at Everymenu use the food menu selector at the top of the page. The menu on the left allows you to access all the takeaways online in your area.
Everymenu specialises in listing places from around the Midlands area, and has more takeaway menus from this area than any other site. We also list takeaway menus from all over the UK – find your area on the left and discover takeaway menus near you today!
List your takeaway menus online for free at EveryMenu
EveryMenu provides free listings to takeaways throughout the UK. Simply become a member to create your own listing and upload your menu.
Listings include:
Restaurant Name
Telephone number
Type of restaurant or takeaway
Address and contact details
Menu images
Become a member
and create your listing now!